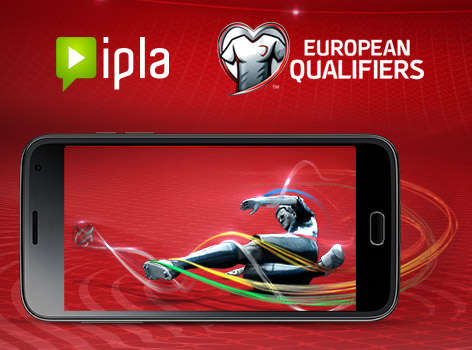 Users of the largest internet television IPLA can follow the UEFA EURO 2016 qualifiers on their tablets, smartphones and laptops. All matches of the Polish team will be available in IPLA free of charge.
IPLA users will be able to follow the matches of the best European teams by purchasing:
the IPLA EUROPEAN QUALIFIERS package (PLN 99.90) comprising the entire season and ensuring access to all 256 matches in the qualifying rounds and 8 play-offs, or
the IPLA EUROPEAN QUALIFIERS DZIEŃ package (PLN 9.90) which allows to view all meetings held on a given day.
Cyfrowy Polsat and Plus customers have access to all the matches free of charge.
In IPLA, live transmissions will also be available on channels Polsat Sport, Polsat Sport Extra and Polsat Sport News, which are included in the IPLA SPORT and IPLA MAX packages.
Last updated 10/29/2014